To my absolute delight, earlier this year, the day finally arrived. I won an online photography competition1!
Not only did I get first place, but I also won a cash prize! This is one of those rare times when I can say I 'made' some money out of my photography. I'm still pinching myself because I cannot quite believe it!
Here's the interesting thing about this story. I have long been a member of both ViewBug and Gurushots, and have been entering competitions there for many years. I do well in the rankings but I have not yet won any competition. In December, I joined the I SHOT IT! site for a bit of fun, entered a few competitions and did some voting. This is where I won.
The moral of the story for me? Perseverance pays off in the end!  ​I decided to look up some quotes on perseverance and these struck a chord for this particular story of mine:
"Perseverance is failing 19 times and succeeding the 20th" (Julie Andrews)
and
"In the realm of ideas everything depends on enthusiasm… in the real world all rests on perseverance" (Johann Wolfgang von Goethe)
This is the photo that has re-invigorated my photo mojo or phojo as it is called on the 365project site.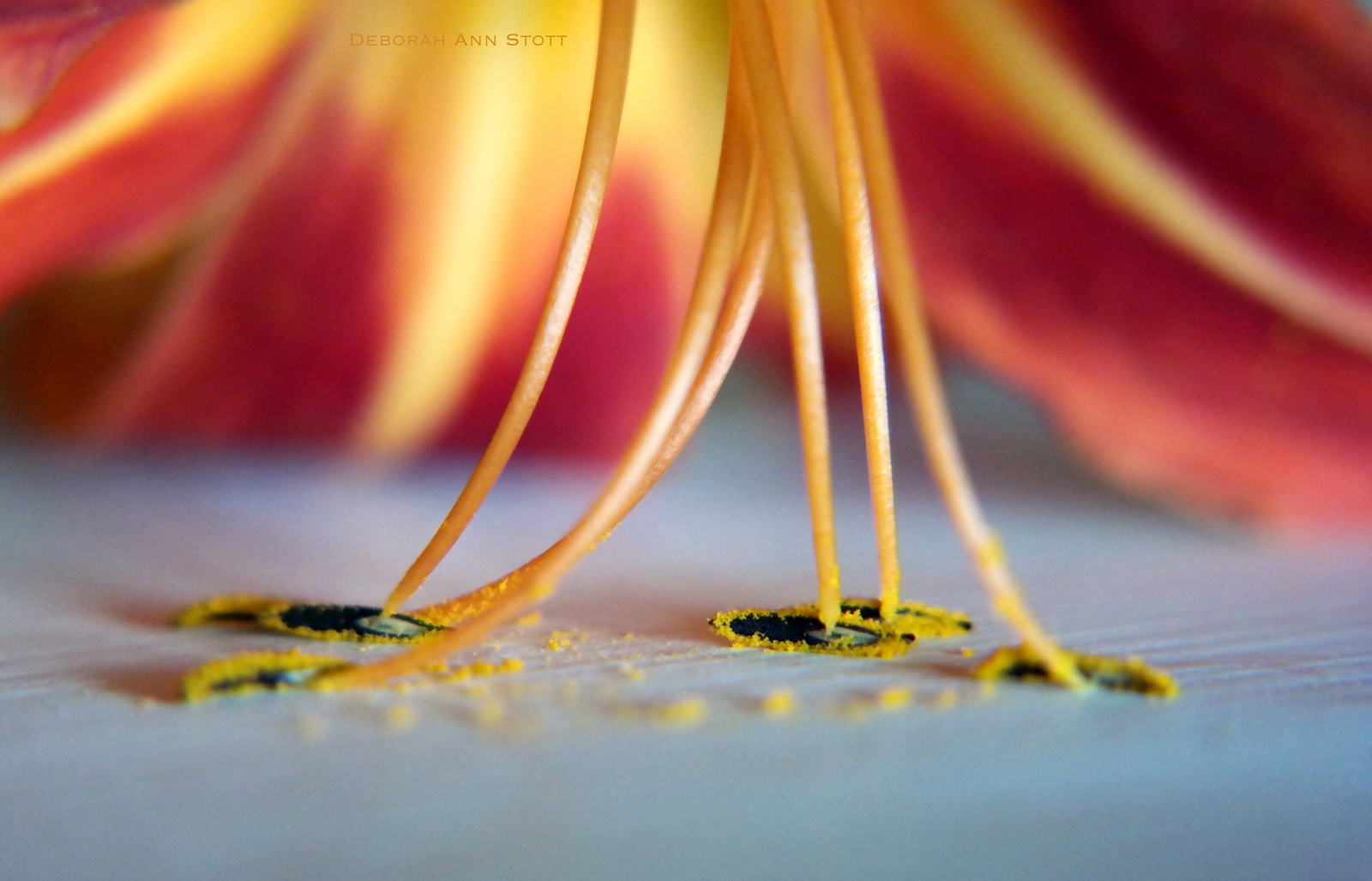 The judges had this to say about the photo:
Beautifully seen, framed and executed. What a stunning close-up photo this is of a special flower. Thank you to the winner of this I-SHOT-IT Flower competition for submitting such an inspirational and detailed photo!
​To see more, go to the competition page.
A bit of back story
I took this photo whilst on holiday in December 2014, in the Western Cape, South Africa. These beautiful lilies were growing in the garden of the place we were staying. I picked one, and set to with looking at the amazing minute detail using my macro filters. It has been my experience that most of the photos I take that are really great are relatively unplanned and taken with an intuitive approach, which is exactly what happened here!
I leave you with a big smile on my face and a fierce determination to keep going! Onwards!
---
1 As I am in the processing of transferring my blog from another platform that will eventually be deleted, I am slowly re-posting posts here on WordPress